Latest 7 Posts
IBM Connections Cloud enhancements for May 2017
Fri, May 19th 2017

324
Goodbye to IBM Open Mic Webcasts - hello JUMP sessions
Thu, May 11th 2017

3
Replacing IBM Connections Chat with Cisco options
Thu, May 4th 2017

5
home8 Elder Care Security Kit review
Thu, Apr 27th 2017

6
Cross Canada Collaboration User Group is April 27 2017
Mon, Apr 24th 2017

10
IBM Connections now says 'heart' my status
Thu, Apr 13th 2017

10
IBM Connections Cloud enhancements for April 2017
Fri, Apr 7th 2017

7
Top 10
IBM Connections Cloud enhancements for May 2017
Fri, May 19th 2017

324
IBM issues withdrawl statement about MaaS360 from On-Premises
Mon, Aug 15th 2016

13
Disable Non-Delivery Reports
Mon, May 19th 2014

12
How To: Using Chromecast in a Hotel wifi network
Thu, Jul 10th 2014

12
YI Action Camera review
Fri, Oct 14th 2016

11
IBM Connect 2017 registration is open
Mon, Dec 5th 2016

11
60+ in 60 - Admin Tips Power Hour session slides from IBM Connect 2016
Wed, Feb 10th 2016

10
IBM does not take public holidays anymore it seems
Thu, Jul 14th 2016

10
Deploying IBM Blockchain on IBM Bluemix - IBM Connect 2017
Wed, Mar 1st 2017

10
IBM Connections now says 'heart' my status
Thu, Apr 13th 2017

10
What's new in IBM Connections 5.0

Chris Miller

Here is Whats New in IBM Connections 5.0 that IBM recently released: A nice list of features have been added. Here are some highlights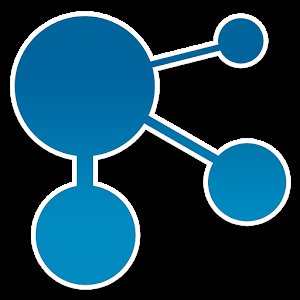 Installation and Configuration
New Cognos® installation verification tool and simplified installation and configuration
Simplified post-installation tasks for IBM Connections Content Manager for Libraries
New system requirements and support
IBM Connections Mobile app
The administrator can enable File Sync and Push Notifications.

Downloading executables for components
You can download executables such as Polls and Surveys in Communities, the Ephox editor, and IBM File Viewer from Passport Advantage®

Administration
IBM Connections (common):
The New (or Next Generation) theme that was introduced as an optional customization in 4.5 CR 1 is now the default theme in 5.0.
You can disable @mentions throughout the product.
External users are supported in version 5.0

Communities:
In version 5.0 when a user deletes a community, it is not deleted permanently, rather it is moved to a trash area. Provided it is not purged from trash, the community can be restored.

Files:
Enable Sync

for files in the Files application so that users can so work offline with files in the Sync folder and keep them synchronized when others are collaborating on them.
The Thumbnail view is a gallery of images that represent files. The thumbnail shows the file's status (private, community, or shared externally), sync status, and whether version conflicts might exist. Hovering over a thumbnail image opens its reverse side where file details appear and actions to download and preview are available.
File Preview becomes available when you click anywhere on the back of the thumbnail to get an advance viewing of the file

Search:
There is a few more odds and ends inside the new Knowledge Center for What's New in IBM Connections 5

---------------------
http://www.idonotes.com/IdoNotes/idonotes.nsf/dx/whats-new-in-ibm-connections-5.0.htm
Jul 01, 2014
6 hits




Recent Blog Posts
324

IBM Connections Cloud enhancements for May 2017
Fri, May 19th 2017 3:18p Chris Miller
IBM has released what's new for IBM Connections Cloud for May 2017. Here is some of the updates Verse Verse: Calendar delegation Need to view or manage the calendars of others? You can now use IBM Verse to add people who have given you access to their calendar using IBM Notes. Add them to the Delegation panel, and open any managed calendar in a separate browser tab. When a new calendar notice arrives, you'll be alerted by a red badge in the calendar's browser tab. Alain Ama
3

Goodbye to IBM Open Mic Webcasts - hello JUMP sessions
Thu, May 11th 2017 2:54p Chris Miller
IBM Open Mic Webcasts have been a place for you to ask anything you wanted on a specific topic with IBM engineers and support. They quietly, and not sure what the name means, now call them JUMP sessions. I noticed this name change only due to a small notation made in a recent email announcing a webcast (JUMP??). However, the emails still look and read just like IBM Open Mic Webcasts. As a valued IBM client who has contacted technical support, you are invited to participate in an IBM Suppor
5

Replacing IBM Connections Chat with Cisco options
Thu, May 4th 2017 7:21p Chris Miller
IBM and Cisco partnered together to integrate Cisco Jabber, Cisco Webex or Cisco Spark with IBM Connections. Here are some things we found in testing the integrations. Of course, we presume you have licenses for Cisco and IBM Connections. Your organization needs to choose a standard chat client and direction. You have numerous options with IBM Connections Chat including Sametime, Connections Chat and more. However, only one can be configured for all of the icons and links in the IBM Connecti
6

home8 Elder Care Security Kit review
Thu, Apr 27th 2017 2:49p Chris Miller
home8 has put together an Elder Care Security Kit including a security shuttle (hub), wide-angle and remotely controlled movable camera, a panic button and two tracking sensors. We look at the control app and more in this review. Overall, the home8 Elder Care Security Kit is a good collection of gadgets to give you a better feeling that your elder family member is safe and can reach you (and you them) at any time. You can even peek in via video when needed. See the full review as we break dow
10

Cross Canada Collaboration User Group is April 27 2017
Mon, Apr 24th 2017 3:05p Chris Miller
You can register to attend virtually for the Cross Canada Collaboration User Group event. You can attend in person or virtually for this day of 8 sessions. Sessions will cover Watson, Alexa, Domino applications, case studies, the IBM Connect Hackathon and more. Register for the Cross Canada Collaboration User Group event right here
10

IBM Connections now says 'heart' my status
Thu, Apr 13th 2017 3:35p Chris Miller
IBM Connections is releasing an update that is replacing the Like with a heart icon. It will universally replace "Like" and in some places the happy face icon. I am torn by this decision. As you can see in the above image, the heart icon allows you to let the author of the file, blog, status update or comment know that you love it. I did say love it since the heart usually means love. In the business world I think the 'like' meaning was so much better. Even Facebook adopted 'like' with
7

IBM Connections Cloud enhancements for April 2017
Fri, Apr 7th 2017 3:49p Chris Miller
IBM has released what's new for IBM Connections Cloud for April 2017. Here is some of the updates. Verse Verse: Automatically show remote images Messages that contain remote images can pose a security risk. Up until now, if you wanted to see an external image, you had to click Show Images in each message containing external images. However, if you are willing to trust external images, you can have Verse automatically show remote images for all messages. There's a new setting in
9

IBM Connections Cloud enhancements for March 2017
Wed, Mar 22nd 2017 6:30p Chris Miller
IBM has released what's new for IBM Connections Cloud for March 2017. Here is some of the updates. Verse Mobile: Android users now can view mail as threaded conversations Verse Mobile is introducing visual grouping of messages and their replies into threaded conversations or threading. You have the option of viewing messages individually or as a grouped thread. A thread is shown as one item in the Inbox or folders Forwarding rather than Replying starts a new thread Changes in
10

Deploying IBM Blockchain on IBM Bluemix - IBM Connect 2017
Wed, Mar 1st 2017 4:03p Chris Miller
At IBM Connect 2017 I presented the above session of Deploying IBM Blockchain on IBM Bluemix as a Customer. I was happy to see so many interested in this topic. I also have a video that was complied walking through the steps coming. Deploying Blockchain on IBM Bluemix as a customer Explore the benefits of IBM Blockchain for decentralized and trusted controls. Decentralized and trusted processing of real-time transactions can speed up your business processes! Learn how to deploy both test and
8

Gurupalooza replay from IBM Connect 2017
Mon, Feb 27th 2017 2:35p Chris Miller
I had the pleasure of participating again in Gurupalooza at IBM Connect 2017 . I managed to capture the entire thing on Facebook Live. Here is the replay. You will find tons of Connect 2017 content on the IdoNotes Network page on Facebook.