Latest 7 Posts
IBM Collaboration Solutions Catalog closing date announced
Fri, Nov 10th 2017

92
Announcements on IBM Domino and Notes 10 and Beyond for numerous products
Thu, Oct 26th 2017

4
What is the IBM Domino Community Server
Wed, Sep 20th 2017

8
Announcing IBM Bluefizz - goodbye IBM Docs and IBM Connections on Greenhouse
Mon, Sep 11th 2017

4
IBM and Salesforce shake hands and offer integrations
Thu, Aug 31st 2017

8
IBM Connections Cloud enhancements for July 2017
Tue, Jul 18th 2017

6
Canon Pixma MG3620 Wireless Printer review
Tue, Jun 27th 2017

8
Top 10
IBM Collaboration Solutions Catalog closing date announced
Fri, Nov 10th 2017

92
Disable Non-Delivery Reports
Mon, May 19th 2014

15
IBM issues withdrawl statement about MaaS360 from On-Premises
Mon, Aug 15th 2016

12
IBM does not take public holidays anymore it seems
Thu, Jul 14th 2016

11
IBM Connections Cloud enhancements for June 2017
Mon, Jun 26th 2017

11
IBM Mail Next update for July 2014
Wed, Jul 23rd 2014

10
IBM Verse does not currently support sending encrypted messages
Fri, May 8th 2015

9
What is IBM Sametime Complete 9.0.1
Fri, Jun 3rd 2016

9
IBM Cisco Offering Technical Deep Dive replay
Thu, Jun 8th 2017

9
IBM Connect 2016 free certification exam vouchers
Mon, Jan 11th 2016

8
What's new in IBM Connections 5.0

Chris Miller

Here is Whats New in IBM Connections 5.0 that IBM recently released: A nice list of features have been added. Here are some highlights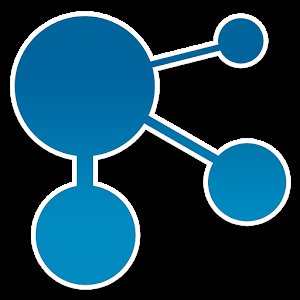 Installation and Configuration
New Cognos® installation verification tool and simplified installation and configuration
Simplified post-installation tasks for IBM Connections Content Manager for Libraries
New system requirements and support
IBM Connections Mobile app
The administrator can enable File Sync and Push Notifications.

Downloading executables for components
You can download executables such as Polls and Surveys in Communities, the Ephox editor, and IBM File Viewer from Passport Advantage®

Administration
IBM Connections (common):
The New (or Next Generation) theme that was introduced as an optional customization in 4.5 CR 1 is now the default theme in 5.0.
You can disable @mentions throughout the product.
External users are supported in version 5.0

Communities:
In version 5.0 when a user deletes a community, it is not deleted permanently, rather it is moved to a trash area. Provided it is not purged from trash, the community can be restored.

Files:
Enable Sync

for files in the Files application so that users can so work offline with files in the Sync folder and keep them synchronized when others are collaborating on them.
The Thumbnail view is a gallery of images that represent files. The thumbnail shows the file's status (private, community, or shared externally), sync status, and whether version conflicts might exist. Hovering over a thumbnail image opens its reverse side where file details appear and actions to download and preview are available.
File Preview becomes available when you click anywhere on the back of the thumbnail to get an advance viewing of the file

Search:
There is a few more odds and ends inside the new Knowledge Center for What's New in IBM Connections 5

---------------------
http://www.idonotes.com/IdoNotes/idonotes.nsf/dx/whats-new-in-ibm-connections-5.0.htm
Jul 01, 2014
7 hits




Recent Blog Posts
92

IBM Collaboration Solutions Catalog closing date announced
Fri, Nov 10th 2017 5:21p Chris Miller
The IBM Collaboration Solutions Catalog has an official end date of December 15, 2017. This means you need to plan now to move your offerings to the Global Solutions Directory. We want to thank you for allowing us to showcase your business solutions related to the IBM Collaboration Services portfolio!! It has been our honor to have hosted your entries in our IBM Collaboration Solutions Catalog for the past 7 years. We wanted to make you aware that all IBM Business Partner entries in the IBM Co
4

Announcements on IBM Domino and Notes 10 and Beyond for numerous products
Thu, Oct 26th 2017 4:55p Chris Miller
IBM has partnered with HCL Technologies to invest in a long-term roadmap for the IBM Domino product line and family. This means updates for Domino, Notes, Sametime, Verse, and more .To show IBM's level of commitment to stakeholders, the company is entering into a strategic partnership with HCL Technologies to begin delivering on the roadmap with the intent to release version 10 of the Domino portfolio next year. The goal of the partnership is to drive future development of the Domino pro
8

What is the IBM Domino Community Server
Wed, Sep 20th 2017 4:20p Chris Miller
IBM has recently announced the IBM Domino Community Server edition (package?) to help you test non-production applications without needing a server license IBM® Domino® Community Server for Non-Production will be a nonwarranted license option that enables your organization to test applications in a non-production environment. This offering will provide students, developers, and vendors with the capability to test their custom IBM Domino applications. .One of the keywords above is that it is
4

Announcing IBM Bluefizz - goodbye IBM Docs and IBM Connections on Greenhouse
Mon, Sep 11th 2017 8:23p Chris Miller
IBM has announced IBM Bluefizz and the sunsetting of IBM Greenhouse entirely. The Greenhouse team thanks you and all of our loyal users, customers and business partners for making Greenhouse the place for learning about and trying out IBM collaboration products and solutions. On October 15, 2017 we will sunset both IBM Docs and IBM Connections on Greenhouse. We have officially launched the next evolution of Greenhouse, Bluefizz. We welcome you to start using Bluefizz now to discover the latest
8

IBM and Salesforce shake hands and offer integrations
Thu, Aug 31st 2017 3:05p Chris Miller
IBM and Salesforce have dropped the gloves, shook hands and both offered data and app integrations to further their partnership. In the recent announcements (previously it was just selling their Watson and Einstein products) they are doing deeper app and data intergration offerings. I think Salesforce got the raw end of the deal only offering IBM Weather data in Lightning apps. Weather data is pretty abundant, but IBM does own the rights to allThe Weather Company since buying them a couple
6

IBM Connections Cloud enhancements for July 2017
Tue, Jul 18th 2017 4:02p Chris Miller
IBM has released what's new for IBM Connections Cloud for July 2017. Here is some of the updates Verse for iOS 9.4 performance, scalability, and security enhancements Verse mobile for iOS just got better with enhancements to performance, scalability, security, and ease of use. This release contains general performance improvements for Inbox, Calendar, and Contacts views. Connections: Get started fast with guided tours New guided tours provide first time users and experiences users alike
8

Canon Pixma MG3620 Wireless Printer review
Tue, Jun 27th 2017 2:15p Chris Miller
The Canon Pixma MG3620 Wireless Printer is a affordable and easy to use wireless printer. That is after you get it connected to the network in your home. I walk you through the app setup and some quick features in the review video above. As someone that does not print often, the times I do want to is when I am mobile. Packaging The printer comes well contained with the power cable and two ink cartridges. No cable for a direct PC connection is included (for those that want to use the Cano
11

IBM Connections Cloud enhancements for June 2017
Mon, Jun 26th 2017 11:00a Chris Miller
IBM has released what's new for IBM Connections Cloud for June 2017. Here is some of the updates Verse Verse: Preview attachments while composing a message When you compose an email message, you need to be able to preview an attachment while in Draft mode so that you're confident you're sending the correct information. Now you can! Click the attachment to preview it in the Verse window. Click X to close it and return to composing your message. Verse: Replied to and forward
6

DB2 on Cloud is renaming and something else is now Db2 on Cloud??
Wed, Jun 21st 2017 3:49p Chris Miller
IBM sent a very confusing email about DB2 on Cloud and renaming. I will just leave this here On June 22 a number of products will be renamed in our Db2 family of products That's right, Db2 "DB2 on Cloud" will be renamed "Db2 Hosted" and "dashDB for transactions" will be renamed "Db2 on Cloud. Now notice the DB becomes Db in the new name. I am not sure if that was a typo or on purpose to differentiate the products. Either way taking a product name and swapping a new product into it al
9

IBM Cisco Offering Technical Deep Dive replay
Thu, Jun 8th 2017 2:37p Chris Miller
IBM put together a webcast on the new IBM and Cisco Offering. The webcast is just under one hour. You can stream it with the blow link Watch and replay the webcast right here and even download the presentation here