Latest 7 Posts
Rilasciato InterimFix 1 per Notes e Domino FP8
Mon, Apr 10th 2017

12
Annunciato IBM Connections 6
Tue, Mar 28th 2017

10
Domani 28 Marzo - IBM Presents the Notes/Domino Roadmap and a Deep Dive into Feature Pack 8
Mon, Mar 27th 2017

9
Domani è il giorno di IBM Connections 6
Mon, Mar 27th 2017

7
IBM Traveler 9.0.17 e IBM Notes Client for MAC 9.0.1IF9
Mon, Mar 27th 2017

6
Pubblicate slides meetIT16 sul canale slideshare
Fri, Mar 24th 2017

7
Diverse novità annunciate a Connect 17 e dopo
Thu, Mar 16th 2017

7
Top 10
Preparare KIT installazione di Notes 9.0.1 e Sametime 9
Wed, Mar 5th 2014

13
Rilasciato Sametime 9.0.1 complete
Wed, May 4th 2016

13
Rilasciato InterimFix 1 per Notes e Domino FP8
Mon, Apr 10th 2017

12
Sametime R9 Limited edition for R9 - part number
Wed, Mar 5th 2014

11
IBM Notes - Domino 9.0.1 FP4
Fri, Jun 19th 2015

11
Annunciato IBM Connections 6
Tue, Mar 28th 2017

10
Domani 28 Marzo - IBM Presents the Notes/Domino Roadmap and a Deep Dive into Feature Pack 8
Mon, Mar 27th 2017

9
Configurare un Reverse-Proxy Apache per le richieste HTTPS
Fri, Jan 16th 2015

8
MWLUG 2016
Tue, Aug 16th 2016

8
Notes/Domino 9.0.1 Fix Pack 3
Thu, Jan 22nd 2015

7
IBM Verse On-Premises uscito oggi

Daniele Grillo

Come annunciato e presentato al meetIT del 14 Dicembre, oggi IBM ha rilasciato la versione installabile in casa di IBM Verse on premises
(VOP - IBM Verse On-Premises V1.0.0 for Domino 9.0.1 Multiplatform - part number CNGD8ML)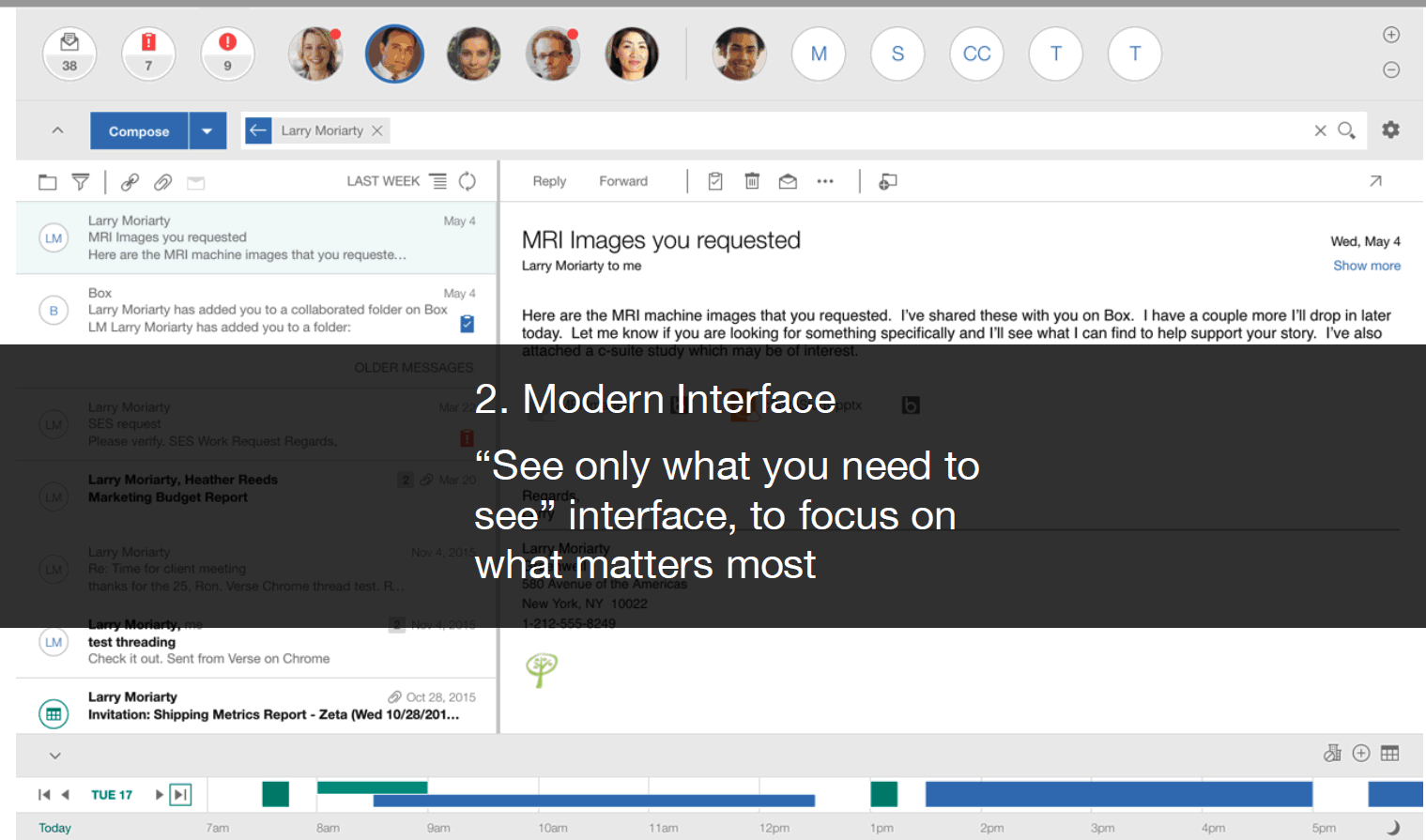 Buon download a tutti e buon anno!

Ci vediamo nel 2017!




---------------------
http://www.dominopoint.it/dominopoint/dominopoint_blog.nsf/dx/ibm-verse-on-premises-uscito-oggi
Dec 30, 2016
4 hits




Recent Blog Posts
12

Rilasciato InterimFix 1 per Notes e Domino FP8
Mon, Apr 10th 2017 7:24a Giuseppe Grasso
Rilasciato ieri il pacchetto con Interim Fixes & JVM patches for 9.0.1.x versions of IBM Notes/Domino & add-ons (incluso Verse On Premise) che corregge alcune anomalie riscontrate rispetto sul feature pack 8 recentemente rilasciato. Queste le principali fix: Fix introduced in release SPR Description Notes 9.0.1 Feature Pack 8 Interim Fix 1 LHEYAKBJSQ SSJS editor stops working in an NSF with a managed bean LHEYAKALAH Form Validation not working on an XPage LHEYAKBJSQ SSJ
10

Annunciato IBM Connections 6
Tue, Mar 28th 2017 4:16p Giuseppe Grasso
Come preannunciato da Daniele Grillo nel suo post di ieri è uscito oggi l'annuncio ufficiale di IBM Connection 6.0! Si tratta di un rilascio importante, primo necessario passo di una strada rosea (pink) che porterà progressivamente ad una completa riscrittura di Connections con l'abbandono di websphere e db2 in favore di uno stack tecnologico più agile ed orientato ai microservizi La disponibilità generale per Connections 6 è stata annunciata al 31 Marzo 2017 e questi sono i pacchet
9

Domani 28 Marzo - IBM Presents the Notes/Domino Roadmap and a Deep Dive into Feature Pack 8
Mon, Mar 27th 2017 9:38p Daniele Grillo
Domani alle ore 16:30 alle18:00 italiane si terrà un evento gratuito online (basta registrarsi a questa pagina) Ecco i dettagli del webbinar: IBM Presents the Notes/Domino Roadmap and a Deep Dive into Feature Pack 8 Join us as IBM presents the plan for IBM Notes and Domino. This webinar will encompass two sessions presented at IBM Connect 2017! Adam Kesner and Barry Rosen will review the latest updates on Notes/Domino and discuss the future directions and support for Notes and Domi
7

Domani è il giorno di IBM Connections 6
Mon, Mar 27th 2017 9:26p Daniele Grillo
Domani sarà scaricabile dal passport IBM Connections 6, che avrà la nuova Orient Me. Parlando con diversi esperti , pare che siano richiesti 3 server Linux aggiuntivi per usufruire dei nuovi servizi compresa la nuova Orient me HomePage. Sembra che stiamo iniziando a vedere il nuovo processo di trasformazione a Pink e sembrano confermate anche i miei presentimenti: a) IBM inizialmente realizzerà un ibrido tra Websphere e OpenSource (Nodejs, mongodb etc..) - in questo Co
6

IBM Traveler 9.0.17 e IBM Notes Client for MAC 9.0.1IF9
Mon, Mar 27th 2017 9:20p Daniele Grillo
Sono uscite qualche giorno fa nuove fix importanti per IBM Traveler, giunto alla release 9.0.1.17. La versione 9.0.1.16 aveva un bug sul PUSH delle email che non funzionava più se il server aveva un breve downtime Per il download collegarsi sul fixcentral http://ibm.co/2n8YA6U IBM Traveler 9.0.1.17 Release Date Build Level Documentation March 21, 2017 9.0.1.17 201703170414_20 IBM Traveler 9.0.1.17 Release Notes IBM Traveler Product Documentation Note: IBM Traveler 9.0.1.17 include
7

Pubblicate slides meetIT16 sul canale slideshare
Fri, Mar 24th 2017 8:10p Daniele Grillo
Ciao a tutti, con un di ritardo, non dipeso da noi, oggi abbiamo pubblicato le slides dell'evento meetIT che si è tenuto il 14 Dicembre 2016 a Milano. Per i video li stiamo ancora elaborando nel nostro tempo libero e ci auguriamo che presto usciranno online Il canale slideshare è presente a questa pagina https://www.slideshare.net/dominopoint Meetit16 KeyNote di Apertura from Dominopoint - Italian Lotus User Group Grazie a tutti gli sponsor (presenti alla fine
7

Diverse novità annunciate a Connect 17 e dopo
Thu, Mar 16th 2017 9:38p Daniele Grillo
Quasi un mese fa c'è stato l'evento internazionale a San Francisco chiamato IBM Connect 17 organizzato da IBM dalla divisione Social Collaboration. Vi ricordo solo che la gamma di prodotti in questa divisione di IBM è racchiusa in prodotti come Domino, Notes, Traveler, Verse, Sametime a Connections, Docs ed ora anche Watson Workplace. In questo post riassuntivo volevo mettere il focus su alcuni punti importanti che sono emersi a Connect, dopo Connect ed alcune riflessioni
7

Notes Domino fp8: separare l'indice delle viste
Wed, Mar 8th 2017 3:32p Giuseppe Grasso
Appena uscito il feature pack 8 per Notes e Domino e le novità sono diverse: si va dal supporto a java 8 all'innalzamento della dimensione dei document summary da 64k a 16 mega ma una delle funzionalità più attese è questa che consente la separazione degli indice delle viste dai files di database. vediamo come attivare questa nuova funzionalità: per prima cosa è necessario abilitare il transactional logging sul proprio server, nel cliend di amministrazione andiamo sul tab Configu
6

IBM Connect 2017 live keynote streaming
Tue, Feb 21st 2017 8:12p Giuseppe Grasso
La nuova rinnovata edizione di IBM Connect in San Francisco è in pieno svolgimento, ma chi è rimasto in italia non viene lasciato all'asciutto! IBM quest'anno ci offre ben due streaming da connect: il primo per il keynote principale, il secondo per il keynote tecnico. per vedere entrambi è necessario registratrsi al sito https://ibmgo.com/connect2017 ed una volta registrati si può accedere alla programmazione da questa pagina: https://ibmgo.com/connect2017/sch
4

IBM Verse On-Premises uscito oggi
Fri, Dec 30th 2016 1:10p Daniele Grillo
Come annunciato e presentato al meetIT del 14 Dicembre, oggi IBM ha rilasciato la versione installabile in casa di IBM Verse on premises (VOP - IBM Verse On-Premises V1.0.0 for Domino 9.0.1 Multiplatform - part number CNGD8ML) Buon download a tutti e buon anno! Ci vediamo nel 2017!