Error "Can't rename old nsd.exe – access problem" during Domino upgrade

admin



I attempts to install a Domino Fix Pack on a Lotus Domino server fail with the following error:

"Can't rename old nsd.exe: access problem"
Failed to upgrade Notes. See the file UPGRADE.LOG for more information.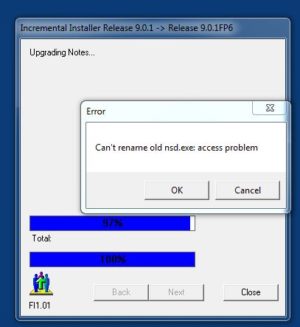 As I know, nsd.exe is a Domino Diagnostic service and seems was running.  Maybe when I was  about to upgrade, I was not completely close Notes Client or Domino Administrator proplerly.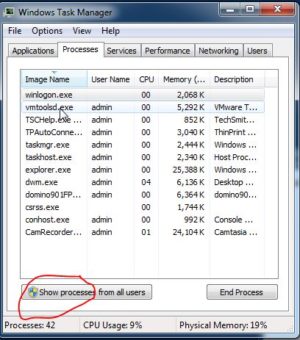 So, I open task manager, go to tab "Process" then click "Show process from all users" to show all process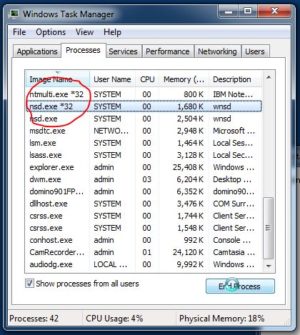 select following process then click "end processes"
– ntmulti.exe *32
– nsd.exe *32
– nsd

then,  I continue the upgrade process and successfully completed without any error notice.

Here is the video, how I kill the nsd process during the upgrade.




---------------------
http://notesdominohowto.aregoodmag.com/error-cant-rename-old-nsd-exe-access-problem-during-domino-upgrade/
Jun 02, 2016
16 hits




Recent Blog Posts
7

Domino Change Password Application
Tue, May 9th 2017 12:01p Notes Domino How To
I found this interesting apps when looking for information on youtube. Cool apps building on top of Domino. Nice UI! Download the apps from here https://drive.google.com/file/d/0BzMqfdLLIBM_ZGFHeXNJZDE2aU0/view