Latest 7 Posts
Say hello to "OpenCode4Connections.org"
Thu, Sep 14th 2017

35
OpenNTF Board of Directors - Call for Nominations
Wed, Aug 23rd 2017

4
Social SDK - Bring it to the next stage
Mon, Apr 3rd 2017

3
OpenAPI Specifications for Freebusy and Calendar available on OpenNTF's Github account and SmartNSF Beta 2 released
Sat, Mar 11th 2017

4
The winners of the IBM & OpenNTF Hackathon 2017 @IBM Connect
Fri, Feb 24th 2017

3
Hackathon 2017 - A Unique Opportunity
Sat, Feb 4th 2017

4
Project Spotlight: HR Assistant
Sun, Jan 22nd 2017

7
Top 10
Say hello to "OpenCode4Connections.org"
Thu, Sep 14th 2017

35
On OpenNTF: Agendas for Meeting Rooms displayed in front of the Rooms
Tue, Apr 8th 2014

8
On OpenNTF: Script Portlet Samples for IBM WebSphere Portal
Wed, Apr 9th 2014

8
Project Spotlight: JsonBeanX and Jackson4XPages
Mon, Apr 18th 2016

8
Project Spotlight: OpenLog, XPages OpenLog Logger, XLogBack
Wed, May 25th 2016

8
On OpenNTF: PC Config - easy inventarisation of hard- & software
Wed, Jul 2nd 2014

7
Project Spotlight: HR Assistant
Sun, Jan 22nd 2017

7
Overview of the XPages Scaffolding Project on OpenNTF
Thu, Mar 20th 2014

6
The OpenNTF Vote is next week!
Tue, Sep 16th 2014

6
Announcing Extension Library Release 16 for Notes/Domino 9.0.1
Thu, Feb 18th 2016

6
OpenNTF @ IBM ConnectED

Paul Withers

With less than a week to go until IBM ConnectED, it's a good time to announce what OpenNTF and its board members will be doing at the conference. Because of the smaller conference, OpenNTF have not been able to secure a booth in the sponsor area this year. But OpenNTF and its board members will be very active around the conference.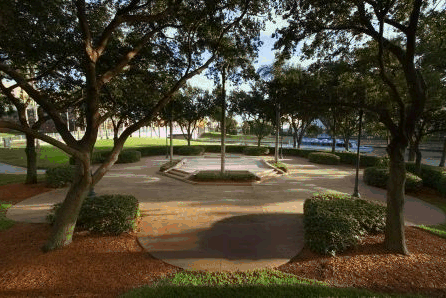 IBM Champions / OpenNTF / SocialBizUG Reception, Monday 7.30 - 8.30pm, Swan Crescent Terrace
OpenNTF will join with the IBM Champions program and SocialBizUG to host a reception on Monday evening, after the Showcase Reception. The reception will have the theme of 25 years of Notes and will be hosted by Mat Newman. There will be various activities organised, so come along.

Various OpenNTF board members will be involved in sessions during the week. In session order, here they are:

XPages Performance and Scalability (MAS103), Sunday 2.15 - 3.15pm, Swan 7-10
OpenNTF board member Paul Withers co-presents with Tony McGuckin with advice for all XPages developers on optimising performance and scalaibility in XPages applications.

IBM Domino Applications on Cloud (MAS104), Sunday 3.45 - 4.45pm, Swan 7-10
OpenNTF Chairman Christian Guedemann co-presents with Pete Janzen to give technical, architectural and licensing recommendations when moving to the cloud. XPages and cloud development will be a big theme for this conference, so it's worth attending.

IBM Domino Applications on Bluemix (AD201), Monday 2.15 - 3.15pm, Dolphin S Hemisphere 2
OpenNTF board member Martin Donnelly will talk about how to use buildpacks like XPages and node.js to leverage Domino on Bluemix.

Bring Your Application to the Next Level with Open Source Software from OpenNTF (CHALK101), Tuesday 7.00 - 7.45am, Swan 1-2
Join OpenNTF Chairman Christian Guedemann and board members for a discussion about all things OpenNTF.

OpenNTF Domino API: The Community API (CHALK102), Tuesday 6.15 - 7.00pm, Swan 1-2
Join OpenNTF board members Paul Withers, Nathan T Freeman and Jesse Gallagher with other contributors and consumers of OpenNTF Domino API to find out why it's a game-changer for XPages. And hear about the latest big OpenNTF project, CrossWorlds, which uses the API to help developers build Websphere Liberty Profile applications that use Domino as a back-end database.

IBM Domino Application Development (CHALK201), Wednesday 7.00 - 7.45am, Swan 1-2
Join the IBM XPages development team, including OpenNTF board member Martin Donnelly, for a lively discussion about all things XPages.

From XPages Hero To OSGi Guru: Taking The Scary Out Of Building Extension Libraries (BP106), Wednesday 8.30 - 9.30am, Swan 3-4
OpenNTF Chairman Christian Guedemann and fellow board member Paul Withers give a deep dive introduction to debugging and building OSGi plugins to enhance reusability within your XPages applications.

GURUpalooza (GURU101), Wednesday 10.30 - 11.30am, Swan 5-6
All the speakers from the Best Practices track, including OpenNTF board members, will be on stage to answer your questions in what is arguably the most exciting session of the conference.

Ask the Developers and Product Managers, Wednesday 11.45 - 12.45, Swan 5-6
OpenNTF board member Martin Donnelly will join his fellow IBMers to answer the audience's questions.

In addition to the sessions, OpenNTF board members and committers will be active throughout the conference. So come and meet us. The current board members can be found on the People behind OpenNTF page.


---------------------
http://www.openntf.org/blogs/openntf.nsf/d6plinks/PWIS-9SVVKV
Jan 18, 2015
4 hits




Recent Blog Posts
35

Say hello to "OpenCode4Connections.org"
Thu, Sep 14th 2017 4:23p Christian Guedemann
We at OpenNTF.org are excited to launch our new brand - OpenCode4Connections.org. OpenNTF has a proven track history in building open source communities around interesting technologies and products, e.g. it was the incubinator for the success of XPages. But let us welcome our newest member: OpenCode4Connections.org The intention behind OpenCode4Connections.org is a very simple and short story! IBM Connections deserves a dedicated place where the Open Source Community can meet and co
4

OpenNTF Board of Directors - Call for Nominations
Wed, Aug 23rd 2017 7:18p Paul Withers
It's the time of year when we invite anyone interested in participating in OpenNTF's Board of Directors to submit their names to ip-manager at openntf.org. Employees of member organizations may be nominated as a Member Director – with a two-year term. There are four such board positions open for election. Contributors may be nominated as a Contributor Director – with a one year term. There are three such board positions open for election. The terms of fou
3

Social SDK - Bring it to the next stage
Mon, Apr 3rd 2017 4:04p Christian Guedemann
The big intention of IBM's Social Business Tookit was to make the IBM Connections API easy to consume from any Web / Java platform. And it still is! But how to proceed with the Social SDK in the time of Connections Pink? It seems to be the right moment, for IBM and the OpenNTF community to join forces and bring the Social SDK to the next stage. The community has already moved on with the SocialSDK for bugfixes and also enhancements. But now it's time to make the SocialSDK ready for
4

OpenAPI Specifications for Freebusy and Calendar available on OpenNTF's Github account and SmartNSF Beta 2 released
Sat, Mar 11th 2017 2:22p Christian Guedemann
The application development landscape of today's world is completely upside-down. While in the past a platform has to integrate all and should consume open standards, in today's world a platform should be capable of being integrated everywhere and providing open standards. This shift is a logical consequence of the new paradigms of microservices and microservice-oriented architecture. While the previous times an application development platform had to provide as many services as possibl
3

The winners of the IBM & OpenNTF Hackathon 2017 @IBM Connect
Fri, Feb 24th 2017 2:53p Christian Guedemann
Thanks Alan Hamilton for producing and sharing this:
4

Hackathon 2017 - A Unique Opportunity
Sat, Feb 4th 2017 2:12p Christian Guedemann
Dear friends, In only 2 weeks, we will do something that I was afraid to even dream of. After holding the ICS Developer Competition in 2016, we will hold the IBM and OpenNTF Hackathon @ IBM Connect 2017. Two weeks before the Hackathon, we have already achieved all of our targets: the type audience that we are and also the target numbers - 50 attendees two weeks before was our vision. We have nine really attractive projects with great project leaders (yes, they are really great!). We h
7

Project Spotlight: HR Assistant
Sun, Jan 22nd 2017 10:32p Paul Withers
Last year OpenNTF jointly hosted an ICS development contest with IBM with a difference: there had to be a team involved. The winners were Frank van der Linden and Frederic Dehedin. The application covered a variety of technologies, including Bluemix, Cloudant, and Watson. It also used the Jackson JSON Mapper Frank also submitted to OpenNTF and which has been covered on this blog before. As well as being a competition winner, the project is of particular interest because it goes beyond the
6

Learn, share and collaborate - The monday at IBM Connect is YOUR Day
Mon, Jan 16th 2017 9:48a Christian Guedemann
LotusSphere/IBM Connect/IBM ConnectED have always been great events. And it's absolute natural to expect the same for this years edition. A first dive into the session list let you proof the expectation. But for me as a developer, there was always something missing at this events. The hands on experience. Yes there where labs (which I enjoy), but try to do something cool and crazy. Work together with other developer and do something special.... There was no time, to many good sessions,
4

While we are celebrating 15 Years of OpenNTF - Another era has come to a well deserved end!
Fri, Dec 16th 2016 7:19p Christian Guedemann
15 Years old! Founded as Notes Open Source Software and renamed to OpenNTF, OpenNTF.org has become 15 years old. I think the founders of OpenNTF, Bruce Elgort and Nathan T. Freeman, and also Vince Shuurman who was involved in the early Years of OpenNTF did not imagine how important OpenNTF would become after all these years. OpenNTF, the home of the Extension Library, the home of over 850 Project and the place where IBM ICS learned how to reintegrate open source code in to a core product.
4

Contributor Elections
Mon, Sep 26th 2016 7:39a Oliver Busse
The OpenNTF Contributor election results are in - and the winners are: Padraic Edwards, Fredrik Norling and Johnny Oldenburger. Congratulations to all the candidates. It was a good race, and we appreciate the involvement of all those who participated, whether by running or voting.